Jeffery Anderson was a big man with a foul temper - a sadist, and an ugly drunk. When his horse, The Black Emperor, an animal as mean as its owner, came home riderless, no-one cared. And no-one cared when no trace of the man could be found. But five months later, Detective Inspector Napoleon Bonaparte is calling.
- from the 1981 Akron Paperback
BP-1
Angus & Robertson, 1966. Condition: Very good.
---
BP-2
---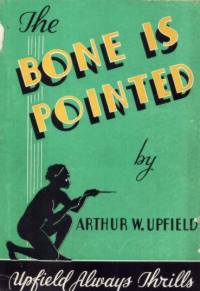 BP-3
---
BP-4
Scribner paperback / Simon and Schuster - Very good, 1998, first printing.
---
BP-6
---
BP-7
---
BP-8
Collier Books paperback / Macmillan 1986 6th printing. good.
---
Winter Springs, Florida, U.S.A.: Isis Large Print Books, 1993
Hardcover, Very good - near Fine
---